Get the Specifications:
Divemaster CrossoverAssistant InstructorOpen Water Instructor
with Aqualand!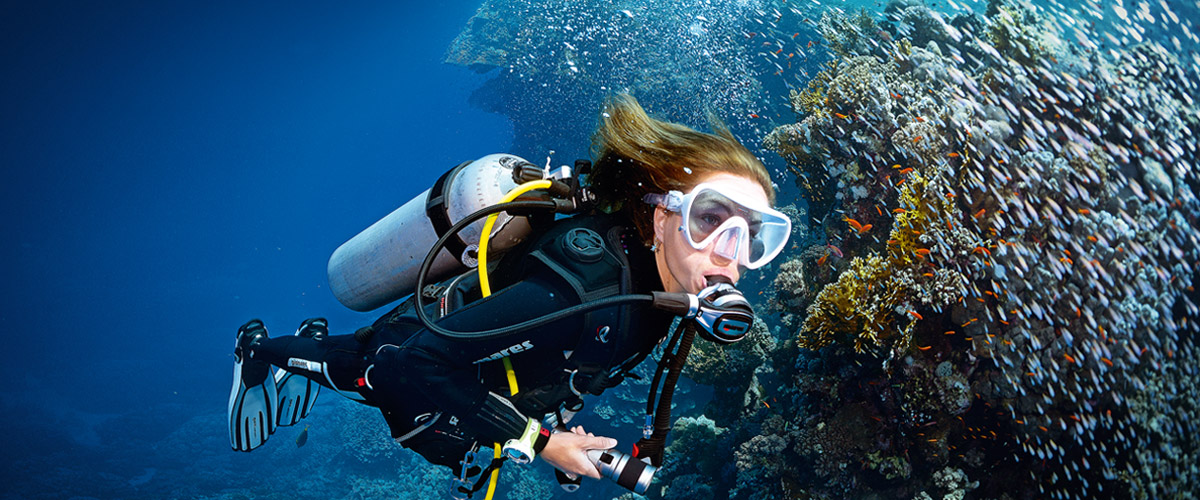 DIVE GUIDE - DIVEMASTER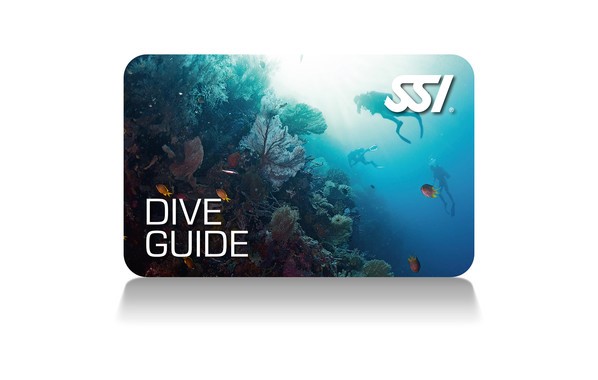 This program gives you the skills and experience required to safely lead groups of certified divers, and is the first step towards an exciting career as an SSI Professional without requiring you to complete an instructor program. Professional Dive Guides can work for SSI Training Centers, guiding dives in a variety of environments and conditions. You will earn the SSI Dive Guide certification after completing this program
Minimum Age:
15 / 18 if active status
Certification Prerequisites:
Diver Stress & Rescue certification,
40 logged Dives,
certification or equivalent experience: Navigation, Night & Limited Visibility, Deep Diving.
Academic Sessions:
Varies
Pool/Confined Water Sessions:
Varies
Open Water Dives:
10 or at least 50 total
Maximum Training Depth:
40 meters / 130 feet
Suggested Duration:
35 – 45 hours
DIVEMASTER
AFTER COMPLETING THE DIVE GUIDE YOU HAVE TO FINISH THE SCIENCE OF DIVING SPECIALTY TO AUTOMATICALLY EARN THE COVETED DIVEMASTER RATING, AND THE ABILITY TO ASSIST OPEN WATER INSTRUCTORS
DIVEMASTER CROSSOVER
The intent of the SSI Divemaster Crossover program is to provide an orientation to SSI philosophies and procedures to dive professionals from other recognized scuba training agencies. It provides the knowledge and skills needed to conduct SSI programs equivalent to their existing qualifications in a safe
and enjoyable manner. Upon completion you will be certified as follows: SSI Divemaster.
| | |
| --- | --- |
| Minimum Age: | 18 |
| Certification Prerequisites: | Must hold an equivalent rating from a recognized agency and meet the minimum certification requirements for the program being crossed over as well as complete the Science of Diving written test. |
| Academic Sessions: | Varies |
| Pool/Confined Water Sessions: | Optional |
| Open Water Dives: | Varies |
| Maximum Training Depth: | 40 meter / 130 feet |
| Suggested Duration: | Varies |
ASSISTANT INSTRUCTOR- DIVE CONTROL SPECIALIST
This program provides the skills, concepts, and teaching experience required to become a successful SSI Instructor. You will learn the SSI Teaching System and philosophy, how to assist Instructors in training and how to independently teach a variety of SSI training programs. Candidates who complete this program can earn the SSI Assistant Instructor rating or work all the way through to the SSI Open Water Instructor after having successfully passed the Instructor Evaluation in addition.
Minimum Age:
18
Certification Prerequisites:
Divemaster
60 logged dives
Suggested Duration:
30 – 75 hours
OPEN WATER INSTRUCTOR
THE SSI OPEN WATER INSTRUCTOR IS THE MOST IMPORTANT JOB IN THE ENTIRE DIVE INDUSTRY – CERTIFYING NEW DIVERS, AND ENSURING THEY HAVE AN AMAZING LEARNING EXPERIENCE
INSTRUCTOR EVALUATION (ISO 24802-2)
Intent
The SSI Instructor Evaluation assesses the knowledge and skills necessary to organize and conduct entry-level scuba training courses and the specialty programs taught by SSI Open Water Instructors.
Scheduling an Instructor Evaluation:
An active status Instructor Trainer (IT) must register the candidate(s) for an Instructor Evaluation (IE) in MySSI at least four (4) weeks in prior to the scheduled Instructor Evaluation start date.
If the registration is completed less than four (4) weeks prior to the start date, or the Instructor Evaluation (IE) is requested for fewer than four (4) candidates, the Instructor Evaluation cannot be guaranteed.
Minimum Instructor Rating
An active status Instructor Certifier may conduct the Instructor Evaluation (IE), provided that they do not have a direct involvement with the candidates training during their Instructor Training Course.
The Instructor Certifier is appointed by an SSI Area Office or SSI Service Center in writing.
Candidate Prerequisites
Must have passed an Instructor Training Course, or have completed an Instructor Crossover program.
Be an Open Water Diver or higher for at least six (6) months prior to starting the Instructor Evaluation.
Please see Dive Professional Programs
Duration
The number of classes, hours and sessions per day are set by the individual instructor, based on the candidate's needs, ability and local water conditions.
Depth Limitations
Maximum pool/confined water depth limit: 5 meters.
Maximum open water depth limit: 18 meters.
Ratios
The maximum candidate-to-Instructor Certifier ratio is 8:1.
Minimum Supervision
An active status Instructor Certifier must directly supervise all academic and in-water activities.
Requirements For Completion
Pass all requirements and evaluations listed in the instructor manual for the Instructor Evaluation.
Complete a final exam with a passing score of 90%.
Certification
Upon completion of the Instructor Evaluation, send the candidate's Training Record with all required documents to the responsible SSI Service Center.
Candidate will be certified as an SSI Open Water Instructor.
Active Status Qualifications
In addition to the programs taught by active status Assistant Instructors, active status Open Water Instructors may teach, supervise and issue certifications for the following programs:
Basic Diver
Referral Diver
Indoor Diver
Scuba Diver
Open Water Diver
Experienced Diver Test
Advanced Adventurer
Diver Stress & Rescue
Enriched Air Nitrox
Dive Guide